This spring my daughters and I went on a Saturday afternoon hike that…. well…. It ended up overwhelming us. That got me thinking, "What goes into a successful trip into nature?" Developing that list was how my mind diverted itself during the last (and longest) mile of the hike, when most of the complaining occurred. Confession: I contributed to the complaints.
When we started planning a trip to Indiana Dunes National Park, I put this list to the test, and by golly, I think I got it right! While this list isn't comprehensive, it sure helped bolster my daughters' confidence, enthusiasm, and imagination for time on the trail.
Get them involved in the big-picture planning. If you know you're doing something ahead of time, check out books from the library or research online. There are lots of great movies on YouTube.
Get them involved in the small-picture planning. If you know you're in a particular park, talk to them about the park and find out what they'd like to do. Let them figure out the attractions they want to see, the trails they want to take, or the restaurants they'd like to sample.
Pack well. The only thing worse than hiking with bad shoes is messing up the only good pair of shoes you have and having to wear squishy sneakers the rest of the day.
Eat wisely. It's easy to find junk food on vacation, so make sure you get a salad once in a while. As for the kid, if all she eats is macaroni and cheese, then let her eat macaroni and cheese, at least for lunch. It will provide some energy — more than if she refuses to eat whatever that… that stuffon the plate is.
Plan ahead. Spontaneity is great, but it turns sour when you run out of water halfway through the hike or somebody REALLY needs a Gogurt NOW.
Be spontaneous. Sometimes you need to pull over and watch the wildlife or have ice cream or take a 10-minute nap in that super-comfy lodge couch.
Hydrate, sunscreen, and bug spray. All of you. Then hydrate, sunscreen, and bug spray again.
Watch those energy levels carefully. Theirs and yours. Remember: Everybody gets cranky when they're tired, and you're more tired than you know.
Let them take their own photos of whatever they want. This is a visual generation that loves photography, so seize the moment. Whether it's a disposable film camera, your first digital camera from the late '90s, your first iPhone, or your really fancy camera, it'll be worth it. They'll have a better eye for the beauty around them, and they'll still feel connected to their friends when they post pics on Snapchat back at the hotel.
Get a little tchotchke. When you're done, if the kid really enjoyed the park, let the kid pick a souvenir. Maybe it's a t-shirt they'll outgrow in three months, a fridge magnet, a sticker, or a poster they'll take with them to college, but find a way to celebrate that moment in nature.
Brad is the parent of a trio of kids ages 19, 16, and 9. They are awesome.
Field research at Indiana Dunes National Park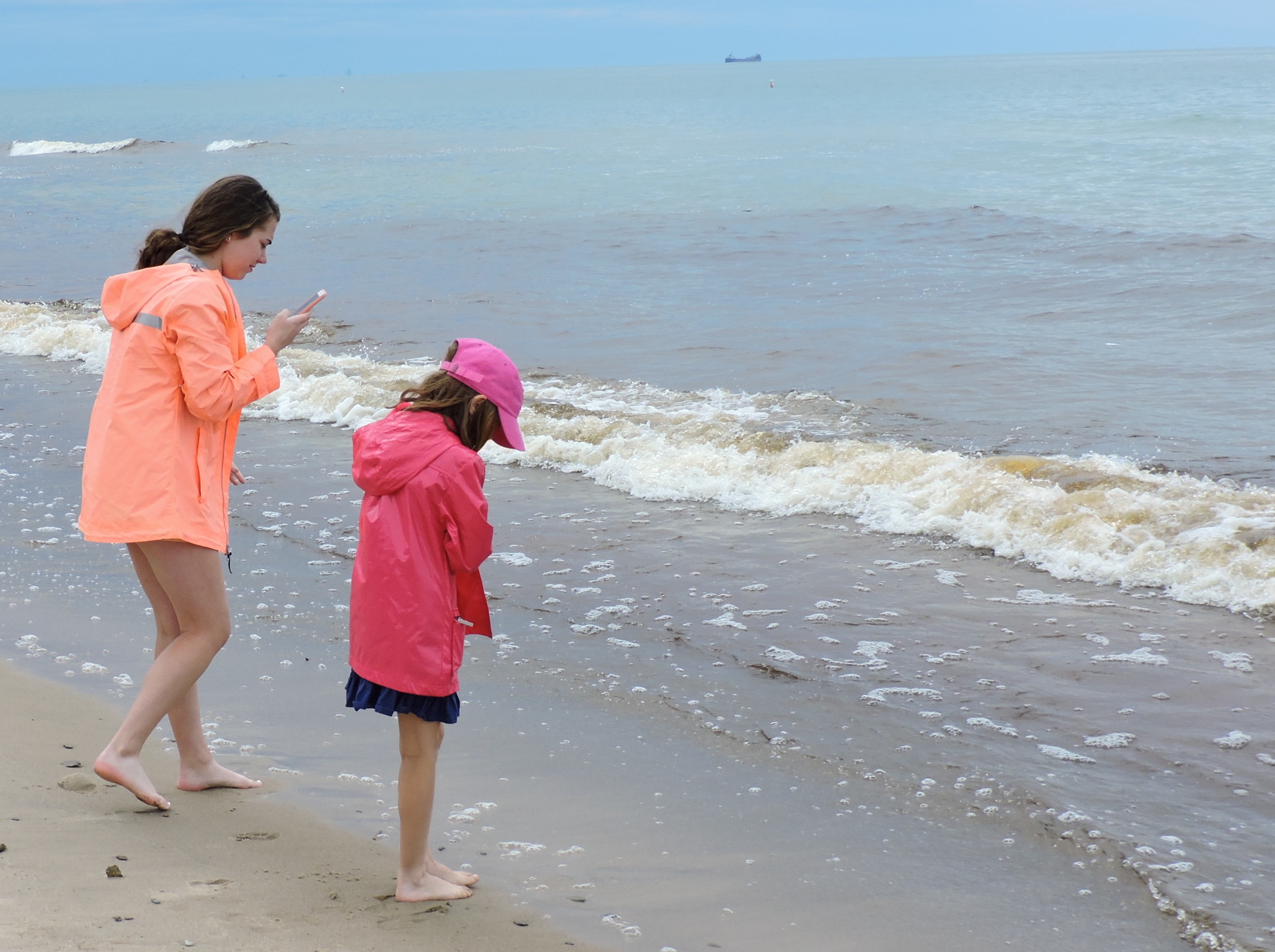 Yes, she's looking at her phone, but she's taking pictures. This is a good thing.
Hooray for National Park Passports, the single best souvenir idea ever!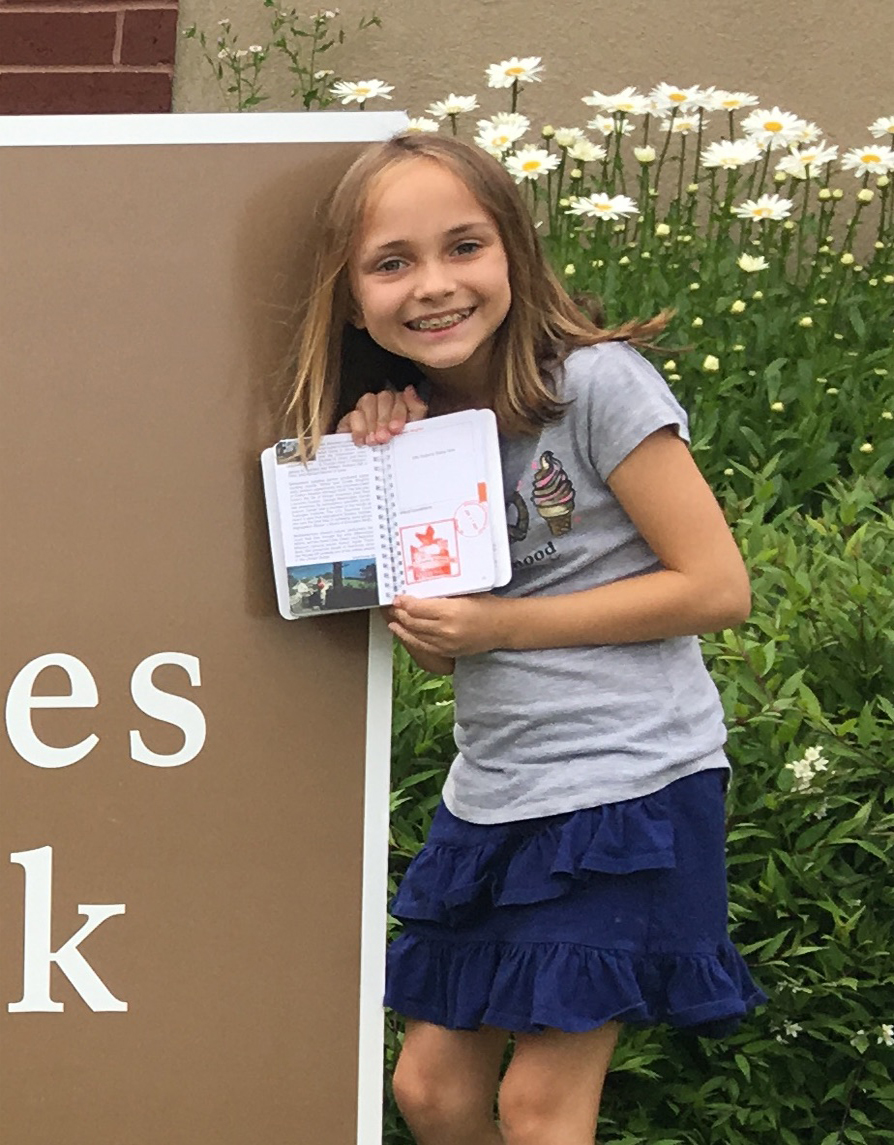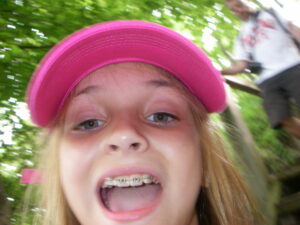 Loan them your camera, and you'll inevitably end up with a selfie. This is also a good thing!